Xerox® Accounts Payable Services: Securely Accelerate and Automate Invoicing and Payments
Accounts payable has arguably the most important job in any organization: safeguarding and distributing company assets. Yet while innovations have brought digital transformation to nearly every other part of business, the accounts payable process has remained consistently analog.
Accounts payable departments are drowning in paper and emails. The daily flood of invoices, compounded with manual data entry, makes it easy for mistakes to be made. Businesses encounter issues with lost documents, duplicate payments, compliance gaps, late payment penalties, and the constant threat of fraud.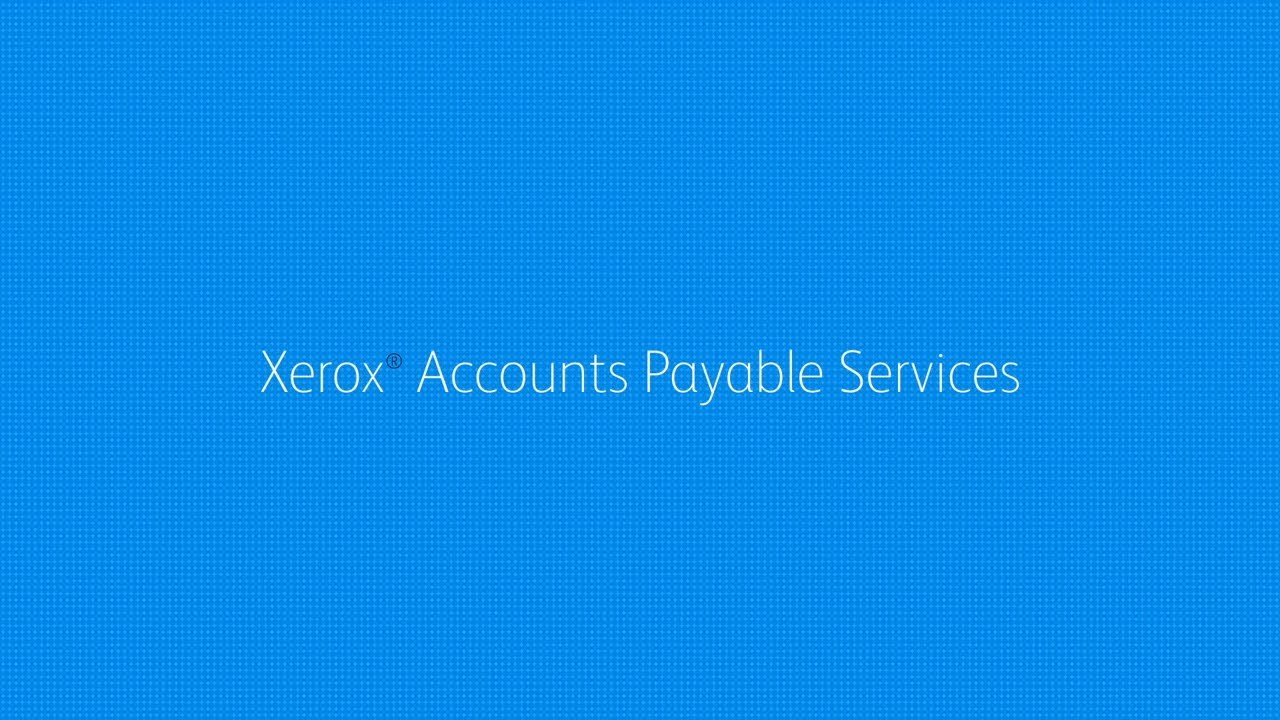 Manage invoices better with Accounts Payable Automation Service
Xerox® Accounts Payable Services is a package of capabilities tailor-made to suit companies of any size. Our service is much more than an invoice scanning solution. We streamline workflows and integrate paper and digital documents to provide a unique accounts payable process.
Capture, digitize, and extract data from digital and paper invoices with optical character recognition

Automate processing and digital storage of all incoming documents regardless of origin and location

Grant authorized in-house or remote stakeholders a secure, simple, and 24/7 access to repository of stored documents

Strengthen regulatory compliance with a complete, easily monitored audit trail

Support and maintain supplier self-service and a digital-first process with e-invoicing avoiding any disruption
Here are some of the results we've helped our clients achieve:
30% cost reduction with automated data and invoice data capture

40% processing time reduction with touchless purchase orders and total match

Shortened processing time from 15 days to one day

Moved from 20% suppliers' adoption of e-invoicing solution to 50% in 5 years
Take a Big Step in Your Migration to Digital Accounts Payable
1. Capture paper and email invoice information.
2. Automate extraction of key data and validate accuracy.
3. Automate data integration with ERP; e-invoice processing.
4. Secure digital invoice storage with audit trails.
5. Access invoice data anytime, anywhere.
Powerful e-invoicing supports supplier self-service
97% next-day processing with 100% reporting accuracy

Access to one of the largest e-invoicing open networks
Automated Processing
Improve invoice processing time and reduce errors by eliminating time-consuming manual tasks

Protect against fraudulent, inaccurate, and duplicate invoices

Identify and reduce invoice processing costs

Strengthen regulatory compliance with a complete, easily monitored audit trail

Track documents with a full audit trail for security and compliance

Enhance customer service with immediate access to documents

Increase in productivity of up to 30%
E-Invoicing and AP Automation
Beyond the manual processing of document invoices, paper or email, we also offer AP automation with e-invoicing.
These capabilities allow our global clients to transcend paper and emails and go fully digital with vendor self-service

Improve supplier relations and avoid late payment penalties with next-day invoice processing

Gain access to one of the largest e-invoicing open networks
Let us put our payable automation solution to work, enhancing your processes, improving efficiency, and delivering a stronger connection with your suppliers.
Digital Hub and Cloud Print
Consistent communications are essential to customer conversion. Let's make it easy to start a conversation.